Read more about Rhiana's new feature film,  A WINTER LOVE. Written, directed, and starring, Rhiana Yazzie.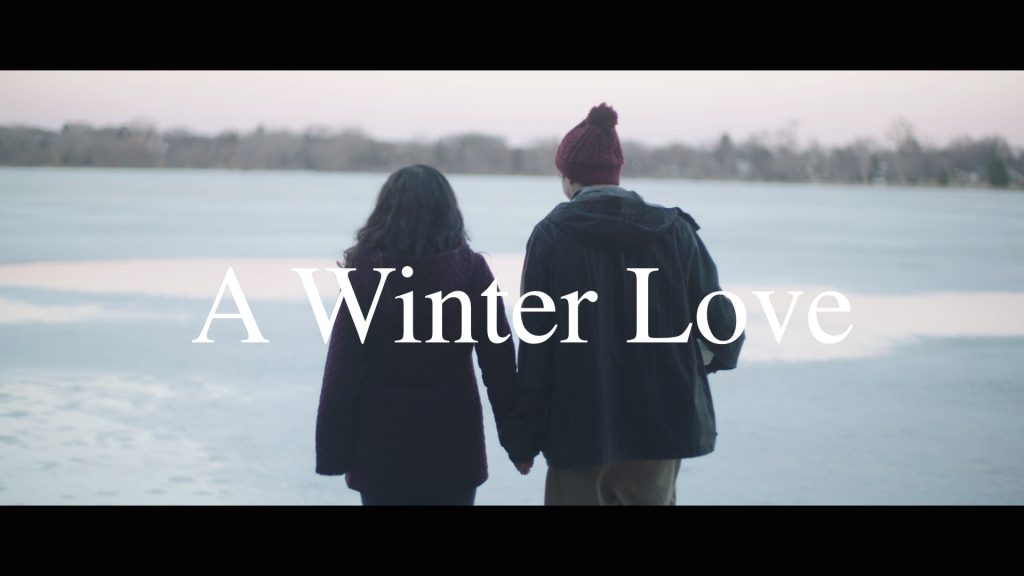 Blue, a Navajo singer-songwriter (played by Rhiana Yazzie) wants to open a place in Minneapolis where the Native American community can share music over tea and pie. But the dream isn't going so well. She pieces a living together by teaching guitar to kids and hosting karaoke at The Moose. Her love life isn't much better. Her ex, Lucas, spent all her money and beat her up and her even older flame, Ruben, a Baby-boomer and Grammy winner turned real estate agent (played by Chris Trapper of 90s rock band The Push Stars, his music has been featured in August Rush,  Say It Isn't So, and There's Something About Mary), thinks he owns her.
When millennial, Eddie (played by Brian Watson), seems to offer her the love, support, and home she's always needed, the winter landscape finally becomes the nurturing, artistic homeland she's been searching for her whole life. But when Eddie's young auntie (played by Payton Counts) begins to plant doubt in Eddie's head about Blue's past and his responsibilities to his family, Eddie begins to struggle again with his self-sabotage and confused sexuality, which may finally break Blue's will to survive the winter.
Please visit our page on Film North's website to find out more about the cast and tax deductible financing options.